1- Breakfast on the boat of the Castelbrac hotel
An atypical breakfast aboard the Fou de Bassan, private star of the 5 * Castelbrac hotel with high quality products in the bay of Dinard Saint-Malo.
We also recommend the Sunset Cocktail to enjoy the magnificent sunsets of Saint-Malo Bay with a cocktail on board, including a glass of champagne and appetizers
(but also: Picnic basket for family and friends by the beach of the surrounding islands, Romantic Dinner on board, Champagne and Lobster - Seafood platters -
À la carte lunches and dinners, Half-day or full-day rental ...).
From € 40 per person - 9 a.m. to 10:30 a.m.
2 - Discover the kangaroos and animals of the Breton port park
Yes, kangaroos (or rather wallabies)! but also llamas, hinds, deer, donkeys, deer, wallabies, pheasants, ducks, llamas ...
In all, 40 animal species and 20 aviary species. Also discover the magnificent rose garden with more than 2000 plants.
Free entry - Open every day from 8 a.m. to 8 p.m.
3 - Taste a sausage patty on the Dinard market

The largest market in the region. There is everything: fish and shellfish, meats and cold meats, Breton pancakes, wines, cider, fruits and vegetables, cheeses etc.

Tuesday, Thursday and Saturday - 8:00 a.m. to 1:00 p.m.
4 -An afternoon on the island of Cézembre.
Reserve your water taxi (Sea taxi or Captain taxi) and go for rest and relaxation on the hottest beach in the region, the only one facing due south. You will have a magnificent panorama over Saint-Malo and Dinard. You can also plan to have lunch on the island, but you must book in advance!

€ 20 return trip per person - Travel time: 10 minutes
5 - Explore the sandbanks of Fort Harbor
Check the tide times, find a coefficient greater than 90 and you are ready for a unique experience. Rent a kayak, paddle or take a taxi boat and have fun on the sand banks of Fort Harbor. You can find scallops, clams, and crustaceans ...

About 8 days per month (coef> 90) - Fort Harbor, opposite Saint-Enogat beach
6 - Try to find seals and dolphins in Rance
Treat yourself to a cruise on the Rance aboard the Chateaubriand and you may have the chance to see seals and dolphins. If they take a nap during your cruise, you will still have been able to discover the splendid landscapes of the Rance valley.

20 € per person - Open every day - Possibility of a lunch or dinner cruise.
7 - A drink at Woop Beach on Prieuré Beach
Opened in May 2017, the Woop Beach transforms into a beach bar from 6 p.m. You can enjoy cocktails, smoothies, planchas, oysters ... by the water, with lounge music.

Open every day - Priory Beach
8 - A sunset from the side of the villa "Roches Brunes"
In the middle of the magnificent Dinard villas, discover an exceptional panorama on the islands of Cézembre, Harbor, Petit Bé and Grand Bé but also on Saint-Malo. You will see the sun setting in the sea. The most beautiful spot in the region to admire the sunset!

2 allée des Douaniers, Dinard
9 - An Escape Game on a boat

You will be locked in a room and only have 60 minutes to escape. To do this, there is only one solution: inspect every corner of the room and solve a series of puzzles leading you to the exit. To do this, you need to show logic, creativity, and rock-solid team cohesion.

Every day from 5.30 p.m. to 11 p.m. - from 4 to 6 people
10 - A night walk with sound and light on the moonlight

In summer, the emblematic moonlight promenade is adorned with its most beautiful assets by offering sound and light, from Prieuré beach to the pier at Anse du Bec de la Vallée, on more two kilometers. To see and listen to.

From July 1 to August 31, from 9:30 p.m. to 11:00 p.m.
11 - Strike, spare ... a sporty and friendly game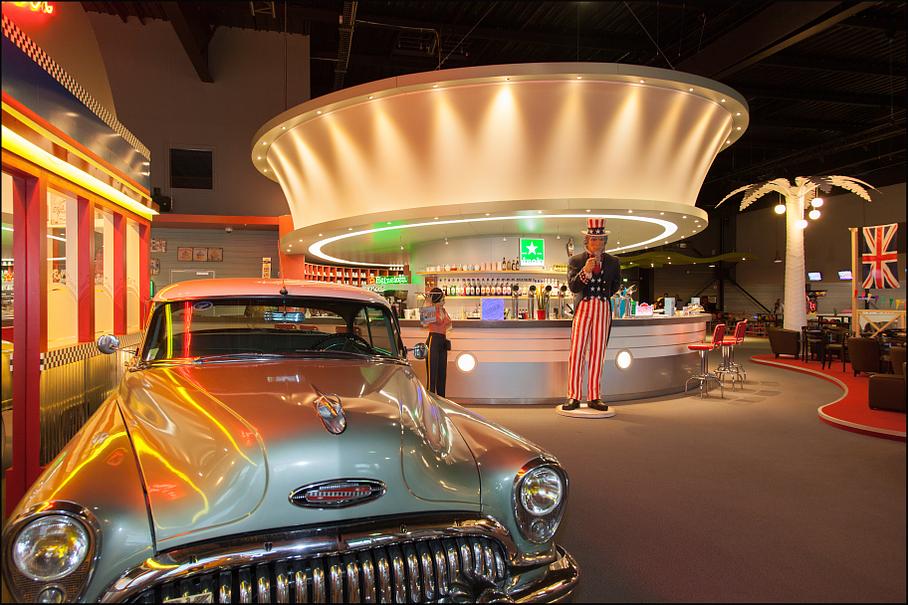 A 2,500 m indoor leisure park in a complex of 16 bowling alleys: it's always the guarantee of a fun-filled moment in a warm atmosphere.
So that the youngest can enjoy it and have fun, the slopes are suitable for children from 5 years old and equipped (on request) with barriers along the channels.
These barriers or "bumpers" allow the balls to bounce instead of ending up in the channel. Skittles fall at each "frame". It's more fun

Open every day during school holidays
12 - Dance the night away at La Chaumière
Located on the tip of Décollé in Saint-Lunaire, this night club by the water offers a magnificent panorama of Saint-Malo. Serge Gainsbourg and Hugh Grant went there several times
Open every day from midnight to 7 a.m. - from € 15 per person